Old World Charm with In Town Convenience
The Shalna family came from Lithuania 35 years ago. Algis was successful member of the Soviet Union National Biathlon Team for many years. He is a three-time World Champion in the relay event and multiple World Cup winner. In 1984 Algis reached the ultimate goal of his competitive career when he won the GOLD MEDAL in the Sarajevo Winter Olympic Games. Many pictures on the walls and trophies on the shelves from all over the World tell the story about this Lithuanian Biathlon legend.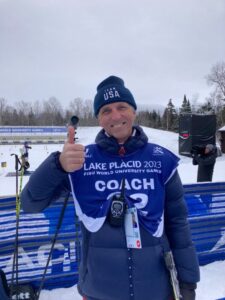 Algis was hired to be the United States Biathlon National Team Coach and moved to Vermont with his wife Neringa, daughter Iveta, and son Tauty. Over the last 16 years of coaching the US National team he has been to seven Olympic Games.
After many years of international traveling to training camps and competitions Algis experience host of many kind of Bed and Breakfast and small hotels all over the world. "What I liked the most about it that you are not home but feel like you are," says Algis. Six years later the Shalna family hosted their first guests at their own Bed and Breakfast in Williston Vermont. "I want my guest to feel like they are home and we want them to be part of our family."